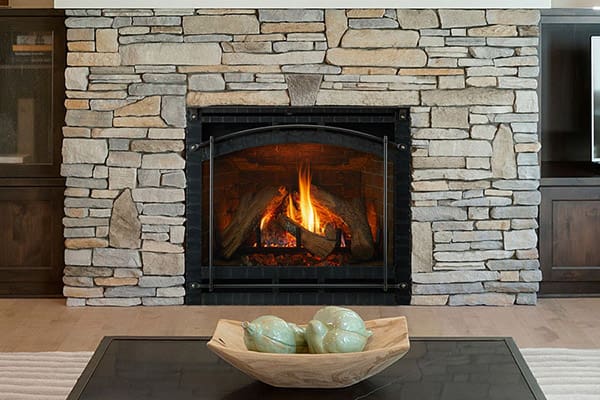 Whether you're constructing a new home or simply redesigning your current living space, there are many considerations that can truly make a house a home.
Amid budget considerations, design vision boards,and specs and blueprints, amenities like a new fireplace can allow homeowners to celebrate the warmth, comfort and ambiance a fireplace or other hearth product can provide. In fact, 7 out of 10 of homeowners have a fireplace and usage has increased during all four seasons since 2020, showcasing the fact that including a fireplace in your construction or renovation plans is a gift to yourself and your family.
Consider these four benefits of including a fireplace as part of your next home update:
It can be a sanctuary from the ever-changing world outside. As people continue to spend more time at home, a fireplace can serve as a source of calm and relaxation, helping you and your family escape from the challenges daily life may throw your way.
It's an artful piece of decor to display year-round. Whether it's a centerpiece for your living room or family room, or an accent to your bedroom, bathroom or study, a creatively designed fireplace can provide an artful design element for your home, no matter the season.
It's a safe, reliable heating source. A fireplace is an extra layer of security when weather wreaks havoc and can provide safe, reliable heat and lighting in the event of a power outage.
It can be the heartbeat of your home. Between screen time, remote work schedules and commitments to extracurricular activities, many families experience fragmented home lives. A fireplace, though, can serve as a central gathering spot for you and your loved ones when together.
For more information on adding a fireplace or fireplace insert to your home, contact The Woodstove Fireplace & Patio Shop in Littleton, MA.