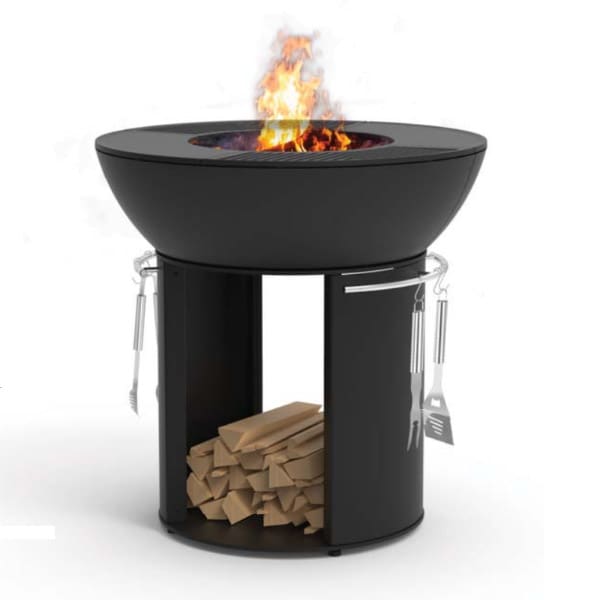 Porches, decks, patios and outdoor kitchens — the backyard is where the party's happening for an increasing number of homeowners in and around Massachusetts. In fact, the trend toward reimagining backyard spaces has gotten so strong that there's a term for it: Backyarding.
The winter is traditionally fireplace season, but in the last few years homeowners have been increasingly adding fireplaces and firepits outdoors.
If you're looking for a small, movable fire pit, look for a steel bowl-shaped one that is raised off the ground. These are typically wood-burning fire pits and often come with a screen cover to prevent embers from burning your guests. These are the closest to a backyard campfire you can get.
A fire bowl is similar to a firepit, but it is often connected to an external fuel source like a propane tank. These are usually small and designed to be portable, while offering convenience and minimal cleanup.
A fire pit table is a non-portable fire bowl built into or around a table. It has a dedicated gas line or a propane tank hidden inside and is not designed to be moved.
Want to see the difference? Visit us at The Woodstove Fireplace & Patio Shop in Littleton, MA.