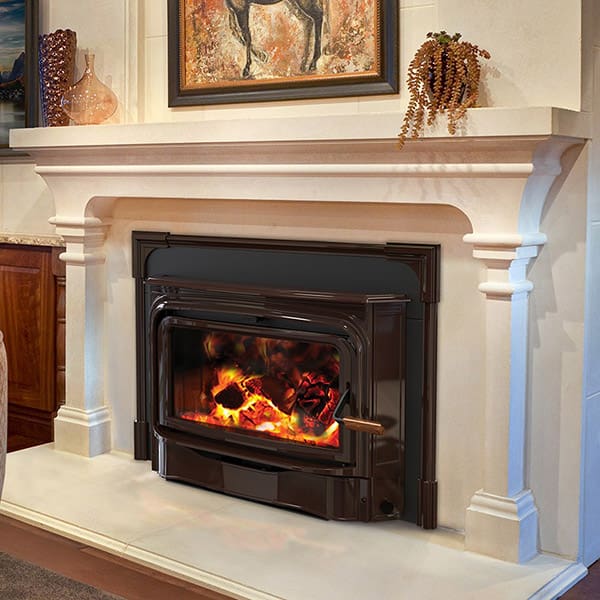 Fireplace inserts are strictly and precisely engineered for safe home heating. But at the same time, they also offer beautiful ambiance which makes the space with the hearth the automatic favorite spot for your family to relax. Because they are so beautifully crafted, they add elegant and decorative elements to your home even when they are not in use.
Inserts for fireplaces help homeowners maximize the heating efficiency of their fireplace. Unlike an open fireplace, inserts do not allow heat to escape up the chimney, instead forcing it into your living space which means more efficient and effective heating. With a fireplace insert, heat is evenly distributed and the heat itself is easier to regulate.
To upgrade the efficiency and beauty of your open fireplace, fireplace inserts are the smart solution. With the wide variety of styles available, you can find the best insert to suit the size of your home. If you are looking at inserts, contact The Woodstove Fireplace & Patio Shop. We can help you select the perfect fireplace insert to complement your home, lifestyle, and decor.