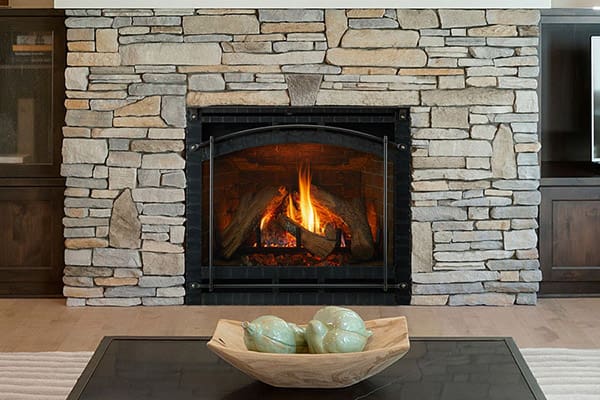 Frigid weather is here. But you can gather your family and friends in the warm indoors with a fireplace or insert.
Winter means freezing temperatures and flurries of snow. Whether you're building your dream home or want to make your current home a little cozier, consider a gas fireplace.
Why a Gas Fireplace?
Think about this: with a gas fireplace you simply hit a button on a remote control or flip a switch on the wall for instant ambiance and warmth. And compared to a wood-burning fireplace, gas fireplaces are virtually hassle-free and maintenance-free, since they are closed systems fueled by natural gas or liquid propane.
Venting Considerations
You'll want a Direct Vent gas fireplace with its sealed combustion system that protects indoor air quality. Direct Vent gas systems do this by drawing outside air for the fire, while expelling 100% of combustion exhaust and byproducts outside the home.
Styles to Suit You
Direct Vent gas fireplaces are available in a wide range of styles to suit your home's interior design – and your tastes. Many homeowners opt to create a traditional hearth with a fireplace, surround and mantle. Others prefer an ultra-modern fireplace that resembles a piece of art on the wall with LED backlighting, and fire bed choices from logs and stones to crystals for a look all their own.
Ramp Up Holidays with a Fireplace
Few home improvement projects add more holiday appeal than a crackling fireplace. If you don't have a fireplace, consider installing a zero-clearance fireplace on an existing wall. Or you could add a gas or electric firebox, complete with a hearth, fireplace surround, mantel, and overmantel.
Looking for help choosing a fireplace or insert? For more information, contact The Woodstove Fireplace & Patio Shop in Littleton, MA.