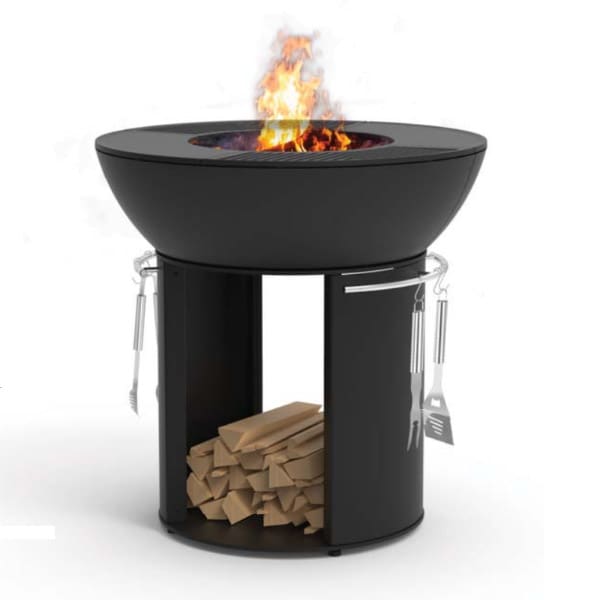 Our fire pit grills invite friends and family to enjoy the warmth of the fire while cooking together. With two versions for either standing or sitting, these pit grills are meant to be enjoyed with company. Made from durable cast iron, they are built to last for years.
Wood fire cooking
The cooking rings add a fun and functional twist to a traditional fire pit. Choose from a solid griddle, an open grill or try our soapstone grill stones. The flavor and aroma of wood fire cooking can't be beat.
Easy to use and clean
The fire is easy to start and maintain. Air flows up through the fire grate to keep your fire burning strong. Arrange the fire and coals to control the temperature of your grill. Once you're finished cooking, the enameled cooking rings clean up easily.
Cast iron quality
Our ovens are built to last for years. Using stainless steel and a durable powder coat finish, our ovens are constructed to withstand the heat from inside and the weather outside.
Best of all, you can warm up next to the fire on a brisk fall day. This Hearthstone fire pit is made from durable cast iron that will last for years. The cooking rings add a fun and functional twist to the fire pit making it versatile, functional, and fun.
For more information on Hearthstone fire pit grills, contact the Woodstove Fireplace & Patio Shop.